Tue, 23 August 2016
Retro Reprise Ep 1 - Duck Tales
Is your life a duck blur? Then you're going to need a strong dose of the Duck Tales to get you through it! Woo-ooo!
Welcome to Retro Reprise, a brand-new half-hour podcast showcasing classic video game music from the '80s and '90s. For the maiden episode, we look at one of the NES' best soundtracks: Duck Tales. From the moon to the mines of Africa, this soundtrack was rocking it back in 1989 -- and it still does today, considering all of the covers created by budding musicians on YouTube.
Episode 1: Duck Tales show notes
Intro (feat. "Main Theme" and "Launchpad Copter")
"The Moon"
"Himalayas"
"Transylvania"
"The Amazon"
"African Mines"
"Niagara Falls"
Duck Tales Remastered
Outro (feat. "Game Over")
Comments[0]
---
Tue, 16 August 2016
Battle Bards Episode 80: Aura Kingdom
Never heard of Aura Kingdom? The Battle Bards hope that after an hour of attention, you might add a new title to your video game music library. This fantasy MMO has an exuberant score that nonetheless inspires vicious bickering and passionate speeches by the co-hosts. It's the 80th episode, and the Battle Bards are still going strong!
Episode 80 show notes

Intro (feat. "Step by Step" and "Wise Tale")
"Welcome to the New World"
"Reflection"
"Archmage's Holy Land/Echoes of the Past"
"Grand City"
"Witcher Waltz"
"Hustle and Bustle"
"Fate of the Forest"
Which one did we like best?
Jukebox picks: "The Last of Us" from The Last of Us, "Two Dots" from Two Dots, and "Summer (Tropicala)" from Stardew Valley
Outro (feat. "Hero")
Comments[0]
---
Tue, 2 August 2016
Battle Bards Episode 79: Combat music
Ready to battle it out more than usual? The Battle Bards are cranking up the combat tunes from MMORPGs today, inviting all sorts of violence and slap-happy tempos into the show. So strap on your sword, sling a shield on your back, and get ready to leap into the fray with a wide assortment of excellent -- and even unusual -- music tracks!
Episode 79 show notes

Intro (feat. "Planes of Power Battle Music 2" from EverQuest and "Combat Part 3" from The Secret World)
"Dungeon Boss Music" from FFXIV: Heavensward
"Skull Island Broadside Combat" from Pirate101
"Savage Coast Combat" from Age of Conan
"Combat 4" from Black Desert Online
"Combat en Amakna" from Dofus
"Madera Combat" from Defiance
"High Battle 2" from EverQuest II
Which one did we like best?
Jukebox Picks: "Les Monstres" from Contre Jour, "Dearly Beloved" from Kingdom Hearts II, "Hymn to Aurora" from Horace Wimp
Outro ("Battle Music 3" from War Thunder)
Comments[0]
---
Tue, 19 July 2016
Battle Bards Episode 78: EverQuest
Before World of Warcraft, there was EverQuest -- the king of the MMOs and the pioneer of true 3D graphics in virtual worlds. Today the Battle Bards pay homage to this classic game, going back to 1999 to see how the music (in its various formats) hold up. If you were waiting for an episode where Steff spends most of the time screeching in agony, this is it!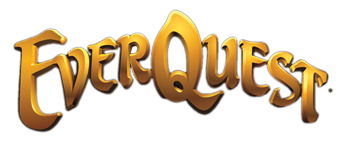 Episode 78 show notes

Intro (feat. "Main Theme," "Bard's Guild," and "Karana Bridge")
"Kerra Isle"
"Plane of Storms"
"Plane of Knowledge"
"Akanon"
"Tower of Soulsek Ro"
"Solitude"
"Toxxulia Forest"
Which one did we like best?
Mail from Shannon Doyle
Jukebox picks ("Bridge Zone" from Sonic SMS, "From Past to Present" from Skyrim, and "Following Stanley" from The Stanley Parable)
Outro
Comments[0]
---
Tue, 28 June 2016
Episode 77: Spirit of Adventure 2
Steff has decreed the return of spirit of adventure — and so it shall be! In the second part of this theme, the Battle Bards explore adventurous and inspirational MMO tunes. Are we out of ideas or overflowing with incredible tracks? It's definitely the latter, so grab your hiking stick and join us as we venture out into the great yonder!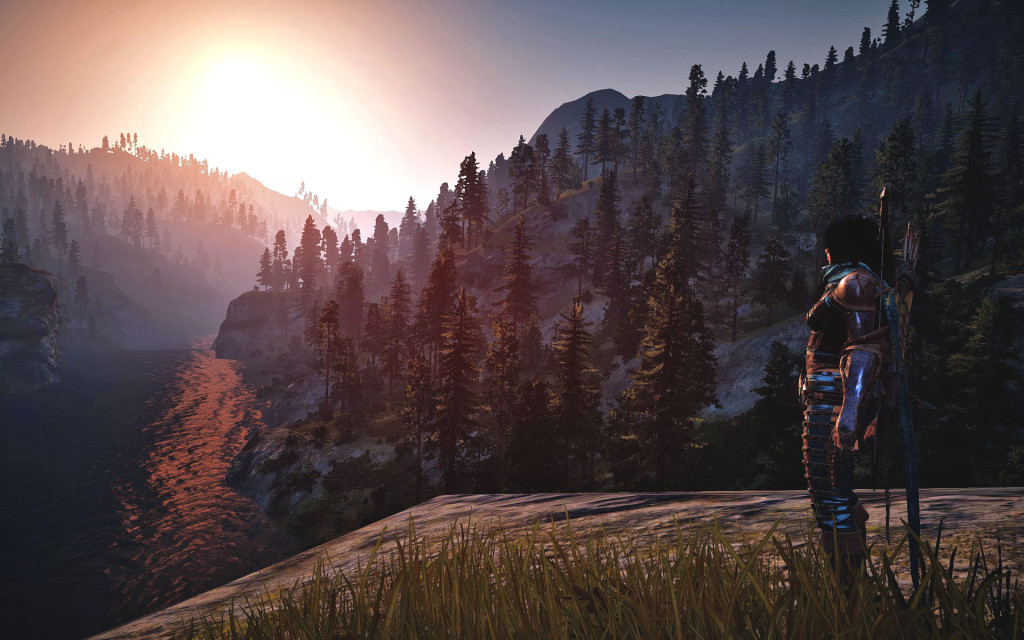 Episode 77 show notes

Intro (feat. "Gahren Plains" from Vanguard and "Tullan" from ArchLord)
"Ship of Destiny" from TERA
"Make Zone BGM" from Lime Odyssey
"A Grand Adventure" from WildStar
"Freedom Wind" from Aura Kingdom
"Albrassia Field" from Ragnarok 2
"Halas" from EverQuest Online Adventures
"Sailing Icy Seas" from World of Warcraft
Which one did we like best?
Jukebox picks: "Main Menu" from Overwatch, "Wings" from Xenogears, and"Animated" from Zombies Corporate Life
Outro
Comments[0]
---
Tue, 14 June 2016
Episode 76: Guild Wars 2 Heart of Thorns
"It's high time that we talk about the Heart of Thorns expansion for Guild Wars 2!" Syl says, and we couldn't agree more. The Battle Bards assemble to look at the first expansion for this fantasy MMO — and the evolution of the game's soundtrack from the Jeremy Soule era. The verdict? Unanimous love for this incredible score!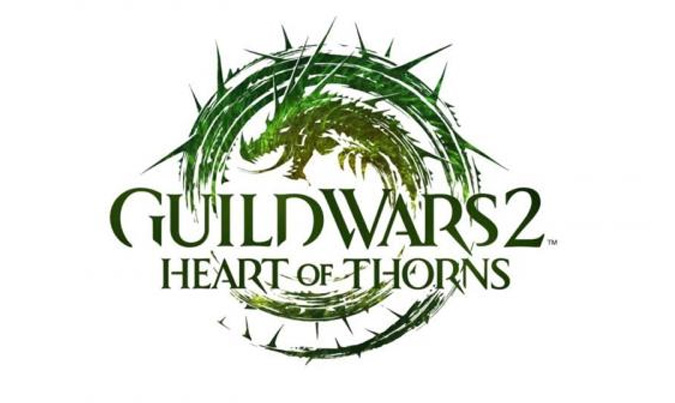 Episode 76 show notes

Intro (feat. "Rata Novus" and "An Exalted Lullaby")
"Main Theme"
"Auric Wilds"
"Glint's Legacy"
"Tarir, the Forgotten City"
"Far From Home"
"Attack on Tarir"
"Faren's Flyer"
Which one did we like best?
Jukebox picks: "Main Theme" from Wynncraft, "The Dance Begins" from Assassin's Creed: Syndicate, and "Comfort" from Frosaken World
Outro (feat. "Jaka Itzel")
Comments[1]
---
Tue, 24 May 2016
Battle Bards Episode 75: Dance party!
Get out on the dance floor and boogie down with the Battle Bards! Today the bards look for -- believe it or not -- electronic dance music in MMO soundtracks. Yes, it exists, and yes, it's all over the map. So strap in for a tub-thumping, rave-inducing episode that does skew to the goofy and surreal at times.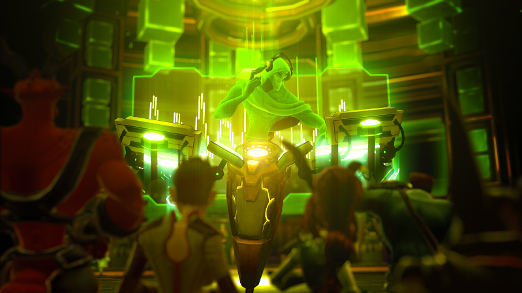 Episode 75 show notes

Intro (feat. "Club Tracks" from Anarchy Online and "Club 47" from Star Trek Online)
"Free to Dance" from WildStar
"Lords of Verminion Theme" from FFXIV
"Sunset Tracer" from Tree of Savior
"Pocket D Themes" from City of Heroes
"Involute" from Granada Espada
"Robo Factory Theme" from The Sims Online
"Stratus" from The Matrix Online
Which one did we like best?
Jukebox picks: "Floating Sky" from Trove, "Peaceful Hills" from Portal Knights, and "Wet Hands" from Minecraft
Outro ("Mission Complete" from Spiral Knights)
Comments[0]
---
Tue, 3 May 2016
Battle Bards Episode 74: Black Desert Online
This eastern sandbox import has many people playing and talking about it, but are they listening to Black Desert Online? The Battle Bards are, naturally, and in this conversation-packed episode, they charge through this fantasy soundtrack to glean the best and discard the rest!
Episode 74 show notes

Intro (feat. "Majesty" and "Keplan")
"Main Theme"
"Town of Glycidyl/Glish"
"Discovery Theme"
"Tavern Theme"
"Road to Valencia"
"Trent Village Ambience"
"Media Horse Riding"
Which one did we like best?
Jukebox picks: "Gravity Falls Mystery Tour" from Disney Infinity, "Makura Kouji" from Mushishi, and "Animal Apogee" from RuneScape
Outro (feat. "Nighttime")
Comments[0]
---
Tue, 19 April 2016
Battle Bards Episode 73: Spooky & Magical II
By popular demand -- which you should read as "Syl's imperial fiat" -- the Battle Bards are returning to the fertile musical landscape of spooky and magical tunes. From undead taverns to fairy courts, the bards explore all manner of sparkly, moody themes. So turn the lights down low, brew your favorite beverage, and enjoy!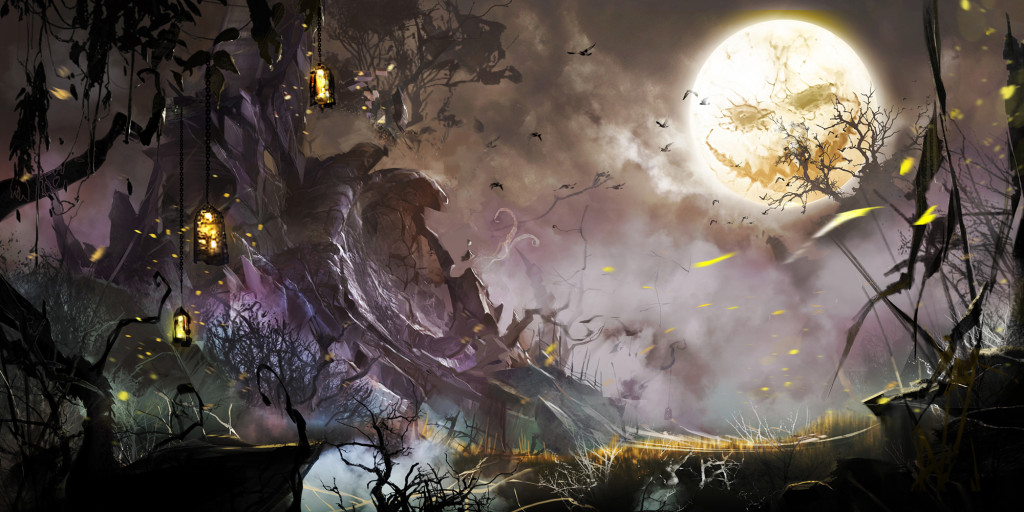 Episode 73 show notes

Intro (feat. "Comfort" from Forsaken World and "Quiet Place" from Ragnarok 2)
"Undead Tavern" from World of Warcraft
"Magiteknical Difficulties" from Final Fantasy XIV
"Old History Area Theme" from Angels Online
"The Ghost Ship Navislamia" from Rappelz
"All's Fairy in Love and War" from RuneScape
"White Forest" from ArcheAge
"The Falls of Nimrodel" from Lord of the Rings Online
Which one did we like best?
Jukebox: "Little Girl, Gen" from Child of Light, "Dodging Bullets" from Quantum Break, and "Harvest Hazards" from Donkey Kong Country Tropical Freeze
Outro (feat. "The Magic Forest" from LEGO Universe)
Comments[0]
---
Tue, 5 April 2016
Battle Bards Episode 72: Listeners request anniversary!
Can you believe it -- it's the third anniversary of Battle Bards already! Three years ago, Steff, Syp, and Syl joined forces to create the world's first, best, and only MMORPG music podcast. It's been an incredible ride, and for the show's birthday the Bards have invited our listeners to contribute more of their favorite tracks for a listeners request show! It's a plus-sized show, so enjoy - and thanks everyone for sticking with us through 72 episodes!
Episode 72 show notes

Intro (feat. "The Hollin Gate" from Lord of the Rings Online and "Invincible" from World of Warcraft)
"Tokyo 2" from The Secret World (submitted by Gryph)
"The Chosen" from Revelation Online (submitted by Thoroughmas)
"Nym's Property" from Star Wars Galaxies by (submitted by Bree)
"...But Still We Go On" from EVE Online (submitted by Galactrix)
"Embers in the Storm" from Bless (submitted by Jaedia)
"The Land Will Weep" from World of Warcraft (submitted by Tyler)
"King Thordan" from Final Fantasy XIV (submitted by Marc Evans)
"Bloody Battle" from Blade & Soul (submitted by Weakness)
"Dream Theme" from Glitch (submitted by Tithegha)
Which one did we like best?
Outro (feat. "Valentine's Day Theme" from FFXIV)
Comments[0]
---