Tue, 18 March 2014
Battle Bards Episode 23: Epic Boss Battles
When the bards aren't playing their tunes (or at least listening to them), they're facing down the fiercest, biggest bad guys in all of MMOs. It's at this point of conflict that they raise a finger and say to the Undead Lord of Hell, "Oh hey, is this song included on the official soundtrack?"
That's right, it's an entire episode devoted to "epic" boss battles! How epic is up to each of the hosts' interpretation, but it's pretty dang entertaining nevertheless.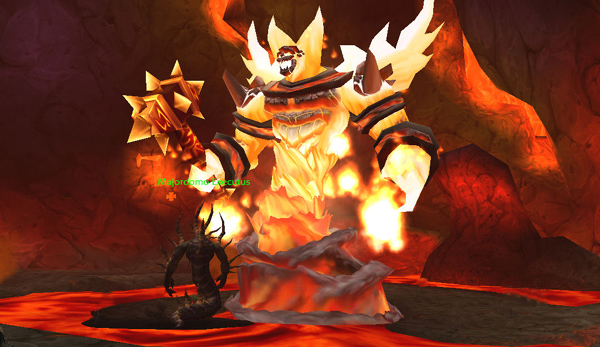 Episode 23 show notes
Intro (including "Epic Boss Battle" from Elsword Online and "Boss Room 1" from Atlantica Online)
"Ragnaros/Molten Core" from World of Warcraft (comp. Jason Hayes, Tracy W. Bush, Derek Duke and Glenn Stafford)
"Mutants of Delta Bunker" from Defiance (comp. Bear McCreary)
"Wizard City Boss Tower" from Wizard101 (comp. Unknown)
"Tough Battle" from Final Fantasy XI (comp. Naoshi Mizuta)
"Romulan Battle Suite" from Star Trek Online (comp. Kevin Manthei)
"King Toad" from Guild Wars 2 (comp. Maclaine Diemer and Leif Chappelle)
"Epic Raid Boss 2 / Zod" from DC Universe Online (comp. Tracy W. Bush)
Which one did we like most?
Mailbag: Scott, Thuan, and Alyndale
Outro ("Victory!" from Guild Wars 2)
Special thanks to Tesh for the Battle Bards logo!
Comments[0]
---
Tue, 4 March 2014
Battle Bards Episode 22: Guild Wars
A long time ago the Battle Bards gave their frank analysis of the immense Guild Wars 2 soundtrack. While that podcast won several awards and is now being used as standard class curriculum in all primary schools, the original Guild Wars has remained untouched... until now. Join the crew as they travel back to 2005 to see how the original OST stacks up against its sequel!

Episode 22 show notes
Introduction (including "Prophecies Theme" and "Resplendent Makuun")
"First Light"
"Ashford Abbey"
"Over the Shiverpeaks"
"Under the Dark Span (Asura theme)"
"Eye of the Storm"
"Factions Theme"
"Festival of Lyss"
Which one did we like most?
Mail: Joseph's speakpipe (JVT Workshop)
Mail: Rory's speakpipe
Mail: Doone
Outro ("Alternate Theme")
Composed by Jeremy Soule
Special thanks to Tesh for the Battle Bards logo!
Comments[0]
---