Tue, 29 December 2015
Battle Bards Episode 65: Fallen Earth
Welcome to the musical apocalypse! In this week's episode, the Battle Bards get their Mad Max on with a trip to the premiere post-apocalyptic MMO, Fallen Earth. It's a combination of western, action, and... "other." What does the wasteland sound like? Find out in this episode!
Episode 65 show notes

Intro (featuring "Last Call" and "Renewal")
"Escape from Hoover Dam"
"Blood-Soaked Sunrise (Welcome to the Apocalypse)"
"Scouting the Wastes"
"Risen Moon"
"Thwarting Alec Masters"
"Pathfinding"
"Survival (They Always Come Back)"
Which one did we like best?
Mail: Ironweakness: what's a cost effective starting point for collecting MMO soundtrack music?
Jukebox (featuring "Almere Valley -- Sunlit Forest 3" from Project Copernicus, "Horseplay" from Red Dead Redemption, "Waiting for Fire" from There Came an Echo)
Outro
Comments[0]
---
Tue, 15 December 2015
Battle Bards Episode 64: Factions and Races
While not every MMO has specific musical cues for its factions and races, many do, and today on Battle Bards the crew shares some of their favorites from over the years! Additionally, the co-hosts will share their favorite races and why Final Fantasy XI is the creepiest MMO everr!
Episode 64 show notes

Intro (featuring "Capital City (Celtic)" from Age of Empires Online and "Gibberlings" from Allods Online)
"The Noble Tauren" from World of Warcraft
"Tarutaru Male" from Final Fantasy XI
"Cutely Grotesque and Certifiably Insane (Chua Theme)" from WildStar
"The Bird God Wakes (Chaos)" from Warhammer Online
"Baraka Theme" from TERA
"Terran Main Theme" from Earth & Beyond
"New Conglomerate Theme" from PlanetSide 2
Which one did we like best?
Jukebox (featuring "Patience Point" from World of Warcraft, "Laidback Thrills" from Battleblock Theater, and "Spring Cleaning" from Don't Starve: Reign of Giants)
Outro ("Spore Me" from Myst Online)
Comments[0]
---
Thu, 3 December 2015
Battle Bards Episode 63: Warlords of Draenor
With a new World of Warcraft expansion on the horizon, the Battle Bards turn their attention to Warlords of Draenor to see how it stacks up to the rest of the series. The answer? For at least one of the bards, it's the best WoW soundtrack ever. Crank up the volume and get your Orc on, for it's time to go on the musical warpath!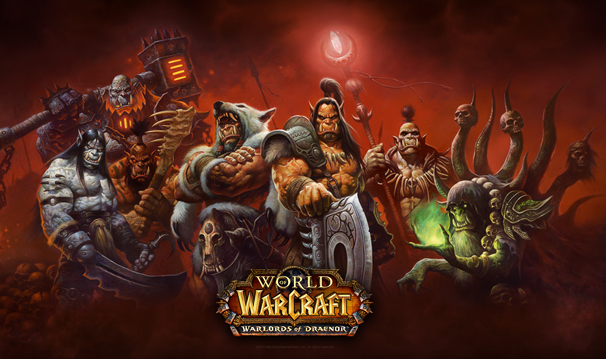 Episode 63 show notes

Intro (featuring "Malach" and "Shadowmoon Valley")
"Wolf at the Gates"
"Chieftans Gather"
"Family"
"Last Light (A Hero's Sacrifice)"
"Man Down"
"T's Have It"
"A Light in the Darkness"
Which one did we like best?
Jukebox (featuring "Abadis Forest" from Dust: An Elysian Tail, "Main Theme" from Fallout 4, "EverLand" from Ragnarok Online 2)
Outro
Comments[0]
---