Tue, 22 March 2016
Battle Bards Episode 71: Ragnarok Online 2
Let's get this out of the way up front: No, Ragnarok Online 2 isn't the type of game that you'd think would have a terrific soundtrack, and yes, it totally has a terrific soundtrack. On this episode, the Battle Bards skip through renowned Japanese composer Yoko Kanno's score, picking out their favorite tracks from this fantasy MMO. Will they convince you that this is a hidden gem? Listen and see!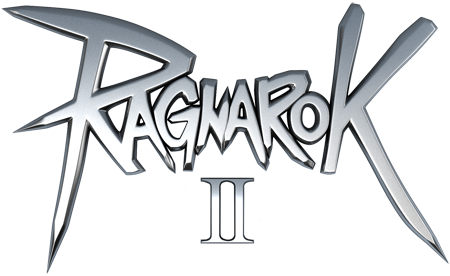 Episode 71 show notes

Intro (feat. "Beginners" and "Misha")
"EverLand (Instrumental)"
"Yoru (Violin)"
"Small Dungeon"
"Clap and Walk"
"Din Don Dan Dan"
"Afternoon"
"Stone Music"
Which one did we like best?
Jukebox picks (feat. "Sinister Euphoria" from Aura Kingdom, "A Writer's Dream" from Alan Wake, and "The Battle of Lil' Slugger" from Super Meat Boy)
Outro (feat. "Boss Battle [Karaoke]")
Comments[0]
---
Tue, 8 March 2016
Battle Bards Episode 70: MMO Ambience
While loud and brash music might be what often grabs our attention, the astute soundhound will keep an ear out for beautiful low-key pieces that weave through MMORPGs. Today the Battle Bards crew dials it back to look at tracks that exude ambience in all of its forms. From Final Fantasy XIV to Chronicles of Spellborn, interesting and noteworthy ambient tracks were unearthed, dissected, and returned to the soil for future blossoming.
Episode 70 show notes

Intro (feat. "Ambient Track" from EverQuest and "Helm's Hold Ambient" from Neverwinter)
"In Golden Light" from The Secret World
"Snowcloak" from FFXIV
"Meditation of the Oracle" from Chronicles of Spellborn
"Smoke from Down Below" from EVE Online
"Vashj'ir" from World of Warcraft
"Spore Me" from Myst Uru
"Devidians Ambient" from Star Trek Online
Which one did we like the best?
Jukebox picks (feat. "Edge and Flight" from Mirror's Edge, "Overture" from Stargate Worlds, "Enchanted Forest Pursuit" from Rayman Legends)
Listener request send-in
Outro ("Loading Loop" from The Sims Online)
Comments[0]
---