Wed, 29 March 2017
Battle Bards Episode 95: Caverns and caves
Are they music critics or funky spelunkers? Today, the Battle Bards are both as they delve into the secrets of MMORPG cave and cavern music. It may not be a part of these games that you think about muchly, but underground spaces tend to be assigned their own unique sounds and themes. Let's check them out!
Episode 95 show notes

Intro (feat. "Cave of Wonders" from Vanguard, "Cave of Life" from MapleStory, and "Christmas Caverns" from RuneScape)
"Mysterious Cavern" from Shroud of the Avatar
"Misterious Cave" from Lineage II
"Caverns of Time" from World of Warcraft
"Ursa Caverns" from Rappelz
"Nameless Cave" from Ragnarok Online 2
"Memorial Caverns" from Free Realms
"Kaphras Cave" from Black Desert
Which one did we like the best?
Jukebox picks: "Main Theme" from Dragon Age Origins, "To the Ends of the Galaxy" from Stellaris, "Main Theme (Amiga)" from Secret of Monkey Island
Outro (feat. "Frostshard Cavern" from Aion)
Comments[0]
---
Wed, 15 March 2017
Battle Bards Episode 94: Drakensang Online
Do you find the German language to be inherently terrifying? Then you're going to love the soundtrack to this German MMORPG! Actually, it's quite lovely and a diamond in the rough, at least according to some of the Battle Bards. Today's episode ventures into territory marked by a drakensang -- a "dragon's song" -- and emerges refreshed and renewed.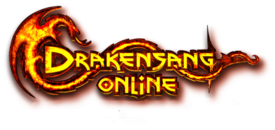 Episode 94 show notes

Intro (feat. "Overture," "Where Ignorance Rules" and "A Glimpse of Atlantis")
"Opening/River of Time"
"Fight for Glory"
"Potpourri"
"Freunde/Friends"
"Born in the Era of Heroes"
"Ferdok"
"Kusliker Scherzo"
Which one did we like the best?
Jukebox picks: "Hornet" from Hollow Knights, "Boost" from Velocity 2X, "Main Theme" from LEGO Dimensions
Outro (feat. "Home of Old Habits")
Comments[0]
---
Wed, 1 March 2017
Battle Bards Episode 93: It's a madhouse!
It's taken this long, but the Battle Bards have gone completely and irreversibly insane in the membrane! Today the team cracks open the door of the MMO music funhouse to see what off-kilter, crazy, and manic tunes may be found. WARNING: Once you've entered the asylum, you might find yourself a resident... for life!
Episode 93 show notes

Intro (feat. "Cutely Grotesque and Certifiably Insane" from WildStar, "The Dream Palace" from The Secret World, and "Mischief" from Infinite Crisis)
"The Lunatic Court" from Guild Wars 2
"Woman Peeling Potatoes" from Tree of Savior
"Steel Rose" from Aion
"The Vault (Joker's Funhouse)" from DC Universe Online
"Select a Sim 2" from The Sims Online
"The Haunted Manor" from Final Fantasy XIV
"Dirge of the Damned" from Glitch
Which one did we like the best?
Jukebox picks: "Tailor Made" from Lemmings (SNES), "Main Theme" from Robinson the Journey, and "Delphinus Delphis" from Abzu
Outro (feat. "Dark Astoria Raimi Arcade" from City of Heroes)
Comments[0]
---