Wed, 30 August 2017
Battle Bards Episode 104: Something wicked this way comes
And lo, as the Battle Bards walk through the zone of the shadow of death, they will fear no evil, but they will listen to evil's soundtrack because that is what they do! In today's episode, the crew looks at the darker side of MMORPG soundtracks, dwelling in the wicked, the profane, and the deliciously macabre. Also, Syp does his Cookie Monster voice.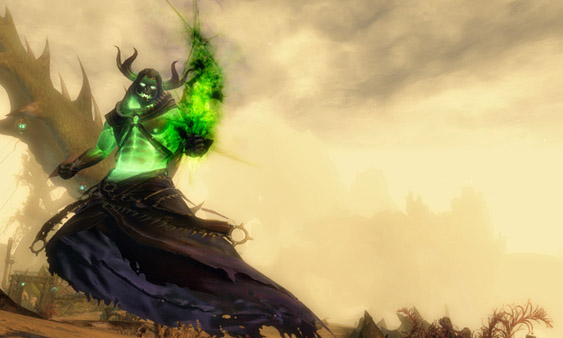 Episode 104 show notes

Intro (feat."In the Darkest Hour" from Vindictus, "Twilight Vale" from World of Warcraft, and "Theme" from Hellgate London)
"Into the Shadows" from Dragon's Prophet
"Zombie Apocalypse" from The Secret World
"Eulogy for Hope" from Warhammer Online
"Krall Theme" from Aion
"Battle of the Black Gate" from Lord of the Rings Online
"Warsong" from World of Warcraft
"The Heartbeat of Evil / The Strain" from WildStar
Which one did we like best?
Jukebox Picks: "Monster Town" from Wonder Boy: The Dragon's Trap, "1:00 A.M." from Animal Crossing: New Leaf, and "The Synapse" from Deus Ex
Outro (feat. "Palace of the Dead Final Floor" from Final Fantasy XIV)
Comments[0]
---
Wed, 16 August 2017
Battle Bards Episode 103: Wurm Online
You think you've heard strange MMORPG soundtracks before, but Wurm Online is about to take you to the odd frontier. With two distinctive soundtracks that skew away from typical composition, Wurm baffles, amuses, and bewitches the Battle Bards in today's show!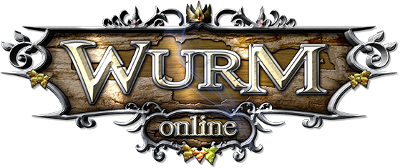 Episode 103 show notes

Intro (feat. "Sunrise," "Long Summer," and "Traveling")
"Waking Up"
"Why You Dive"
"Abandon the Hill"
"Flatland Stride"
"They Wait Back Home"
"Along the Broken Ridge"
"Village Work Song"
Which one did we like best?
Jukebox Picks: "Stormblood Theme" from Final Fantasy XIV, "Shipwreck Creek" from Yooka Laylee, and "The Path" from The Last of Us
Outro (feat. "Disband Deed")
Comments[0]
---
Wed, 9 August 2017
Retro Reprise Episode 12: Offbeat NES music tracks
When it comes to talking about the music from the original NES, everyone seems to always reference the same games. But what about those "other" titles with interesting and memorable soundtracks that get ignored? In today's show, Syp pulls out 10 offbeat NES music tracks that you might have never heard of -- but definitely should! Buckle up, Retro Reprise is about to go off the beaten path and into the wild unknown!
Episode 12: Offbeat NES music tracks
Intro
"Theme" from Rambo
"Theme" from Pictionary
"Coralcola Village" from StarTropics 2
"Duel" from Robin Hood: Prince of Thieves
"Towering Catastrophe" from Monsters in my Pocket
"Running Through the Blue Fields" from Strider
"House Theme 3" from A Nightmare on Elm Street
"Good Weather" from Mr. Gimmick!
"Salvage Chute" from Bucky O'Hare
"Strange Woman" from Uninvited
Outro ("Mini-Game" from Pictionary)
Comments[0]
---
Wed, 2 August 2017
Battle Bards Episode 102: Pure joy
Is it even possible for pure joy to be derived from MMORPG music? Whether or not, the Battle Bards are going to take a serious stab at it in today's episode! Each piece is hand-picked and home-brewed to distill joy for the listener, coated in sparkling hopes and drizzled with fond memories. No matter what, you're in for an uplifting show!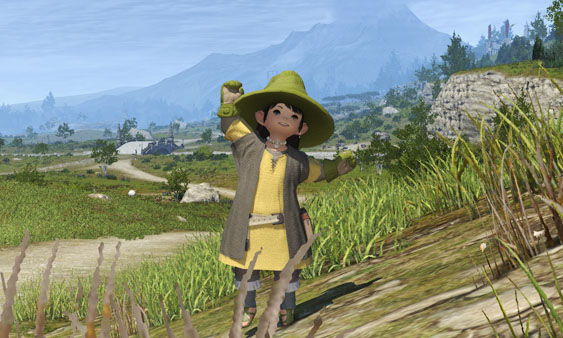 Episode 102 show notes (show page, direct download)

Intro (feat. "Maple Island 1" from MapleStory 2, "Life Abundant" from Stargate Worlds, and "Farm" from Free Realms)
"Village Theme 1" from ArcheAge
"Sunlight of Morning" from Aion
"Plotting Our Course" from WildStar
"Sunnyside" from Granado Espada
"Party in the Shire" from LOTRO
"To Start a Journey" from Star Wars Galaxies
"Lakeside" from Cabal Online
Which one did we like best?
Jukebox Picks: "Main Theme" from Dead Space, "Hot Pursuit" from Gravity Rush, and "Grazelands Dawn" from Elder Scrolls Online: Morrowind
Outro (feat. "Home Sweet Home" from RuneScape)
Comments[0]
---