Jun 10, 2014
When you think of MMO music, it's rare to put a voice to the tunes. But more often than you'd think, these tracks have amazing vocals that lend an important layer to the proceedings. In this episode, the bards focus on their favorite MMO songs -- and even break out in a ditty or two themselves!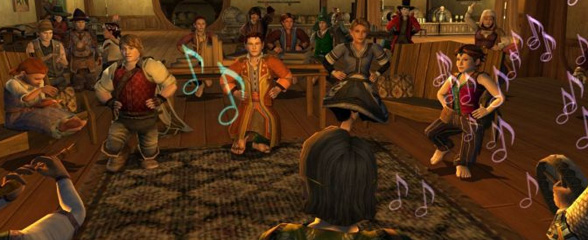 Episode 29 show notes
Intro (featuring "Forest Calling" from Lineage II and "NPC Song" from Guild Wars 2)
"Invincible" from World of Warcraft
"Briarheart" from Free Realms
"Cataclistic" from Runes of Magic
"Forgotten Sorrow" from Aion
"Sunrise" from Wurm Online
"Three Hearts as One" from Elder Scrolls Online
"Fear Not This Night" from Guild Wars 2
Which one did we like best?
Mail from Jeni
Outro ("Kobold Still Hates You" from Dungeons and Dragons Online)
Special thanks to Tesh for the Battle Bards logo!