Wed, 25 October 2017
Battle Bards Episode 108: Vampires and werewolves
Here's a musical episode that you can really sink your teeth into! Your... ear teeth? In any case, the Battle Bards are evaluating our Dark Masters this Halloween season to see which has the best music: vampires or werewolves. It's a sinister, gothic show with several first-time MMO appearances for the podcast, so check it out!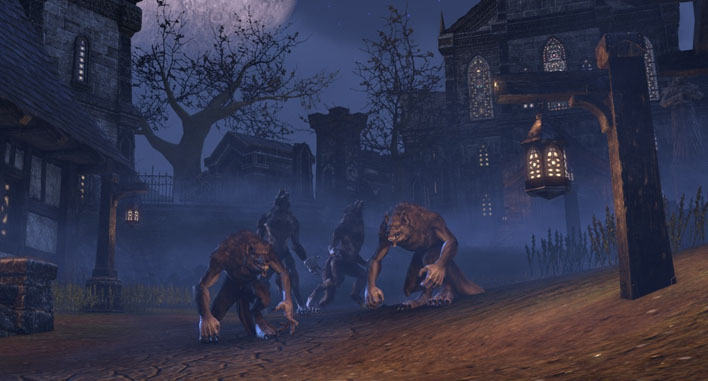 Episode 108 show notes (show page, direct download)

Intro (feat. "Gilneas" from World of Warcraft, "Werewolf Camp" from Forsaken World, and "Transylvanian Rain" from The Secret World)
"Clan (Pride Theme)" from Wolfteam
"Werewolf" from Neverwinter
"Main Theme" from Requiem
"Kindred Village" from Forsaken World
"Palace of the Dead Floors" from Final Fantasy XIV
"Concordia" from Dark Eden
"Hunter's Creed" from Darkfall
Which one did we like best?
Jukebox picks: "No Heaven" from Borderlands, Music Respawn show, "Sanctuary" from Destiny 2
Outro ("Cathedral of Eternal Night" from World of Warcraft)
Comments[0]
---
Adding comments is not available at this time.