Tue, 23 December 2014
Battle Bards Episode 41: Post-Apocalyptic
It's the end of the world as we know it -- but it's the beginning of the music revolution as we hear it! In this episode, the Battle Bards don their best Mad Max costumes and tackle MMO music that comes straight from the many apocalypses that game designers have imagined. Surprising enough, it's not that bleak!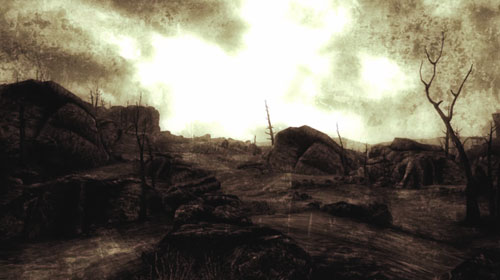 Episode 41 show notes

Intro (featuring "Trailer Music" from Myst Online and "Karakorum" from Auto Assault)
"Ninety-Niners" from Defiance
"The Traveler" from Destiny
"Renewal" from Fallen Earth
"The Survivors Trailer Music" from DayZ
"Blood King Commander" from Firefall
"Fallen Kings" from Asheron's Call 2
"Last Call" from Fallen Earth
Which track did we like the best?
Mail from Romeorites
Mail from Armagon
Outro
Comments[1]
---
Hi Steph, Syl, and Syp! Once again you guys "hit it outta the park" with your post apocalyptic show! My favorite tune was the last one, "Last Call". It had an awesome feel to it. Yeah, steph, i agree with you about its' "feeling". My I suggest that you guys research dungeon soundtracks. I'm not sure how many there are, but I remember back in Vanilla woW the soundtrack of Shadowfang Keep. It is still one of my favorite tracks for a dungeon crawl. I noticed that there haven't been any shows for dungeons yet, but knowing you "Keepers of the Tunes", there is probably one "in the works". Thanks again, Steph, Syl, and syp for this truly unique program. I hope it continues way past show 200! I'll leave you with this; "Music gives a soul to the universe, wings to the mind, flight to the imagination, and life to everything." ~ Plato Alyn
Adding comments is not available at this time.