Tue, 24 May 2016
Battle Bards Episode 75: Dance party!
Get out on the dance floor and boogie down with the Battle Bards! Today the bards look for -- believe it or not -- electronic dance music in MMO soundtracks. Yes, it exists, and yes, it's all over the map. So strap in for a tub-thumping, rave-inducing episode that does skew to the goofy and surreal at times.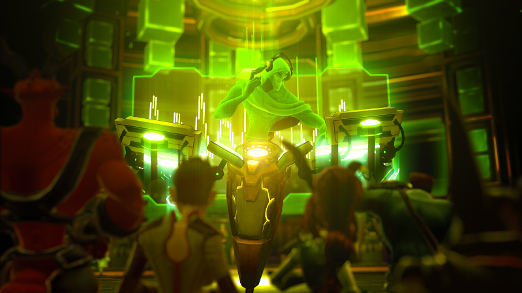 Episode 75 show notes

Intro (feat. "Club Tracks" from Anarchy Online and "Club 47" from Star Trek Online)
"Free to Dance" from WildStar
"Lords of Verminion Theme" from FFXIV
"Sunset Tracer" from Tree of Savior
"Pocket D Themes" from City of Heroes
"Involute" from Granada Espada
"Robo Factory Theme" from The Sims Online
"Stratus" from The Matrix Online
Which one did we like best?
Jukebox picks: "Floating Sky" from Trove, "Peaceful Hills" from Portal Knights, and "Wet Hands" from Minecraft
Outro ("Mission Complete" from Spiral Knights)
Comments[0]
---
Adding comments is not available at this time.