Wed, 30 May 2018
Battle Bards Episode 121: Myst Online
The world's first, best, and only MMORPG music podcast is back to venture into a rather obscure title, Myst Online! The Battle Bards delve into this odd, atmospheric soundtrack that isn't quite like what we're used to hearing in online games. There's some love, some hate, some snark, and some indigestion. Also, we discover several of Syl's greatest fears and force her to live through them.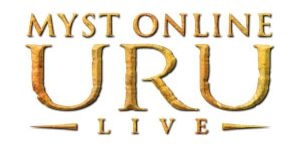 Episode 121 show notes

Intro (feat. "Spore Me," "Convergence," and "Kadish Tolesa Future Vault")
"Badlands"
"Trailer Music"
"Yeesha's Theme"
"Out of the Hive"
"Burn You Up, Burn You Down"
"K'veer"
"Air Stream"
Which one did we like best?
Listener Notes: MP and Scott
Jukebox Picks: "Menu" from Pocket Mine, "Theme 3" from Doom 2016, and "City Chicks" from Pit People
Outro ("Gallery Theme")
Comments[0]
---
Adding comments is not available at this time.