Wed, 15 March 2017
Battle Bards Episode 94: Drakensang Online
Do you find the German language to be inherently terrifying? Then you're going to love the soundtrack to this German MMORPG! Actually, it's quite lovely and a diamond in the rough, at least according to some of the Battle Bards. Today's episode ventures into territory marked by a drakensang -- a "dragon's song" -- and emerges refreshed and renewed.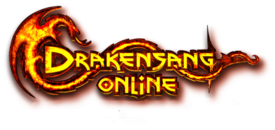 Episode 94 show notes

Intro (feat. "Overture," "Where Ignorance Rules" and "A Glimpse of Atlantis")
"Opening/River of Time"
"Fight for Glory"
"Potpourri"
"Freunde/Friends"
"Born in the Era of Heroes"
"Ferdok"
"Kusliker Scherzo"
Which one did we like the best?
Jukebox picks: "Hornet" from Hollow Knights, "Boost" from Velocity 2X, "Main Theme" from LEGO Dimensions
Outro (feat. "Home of Old Habits")
Comments[0]
---
Adding comments is not available at this time.