Tue, 19 July 2016
Battle Bards Episode 78: EverQuest
Before World of Warcraft, there was EverQuest -- the king of the MMOs and the pioneer of true 3D graphics in virtual worlds. Today the Battle Bards pay homage to this classic game, going back to 1999 to see how the music (in its various formats) hold up. If you were waiting for an episode where Steff spends most of the time screeching in agony, this is it!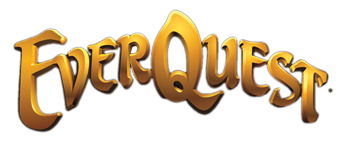 Episode 78 show notes

Intro (feat. "Main Theme," "Bard's Guild," and "Karana Bridge")
"Kerra Isle"
"Plane of Storms"
"Plane of Knowledge"
"Akanon"
"Tower of Soulsek Ro"
"Solitude"
"Toxxulia Forest"
Which one did we like best?
Mail from Shannon Doyle
Jukebox picks ("Bridge Zone" from Sonic SMS, "From Past to Present" from Skyrim, and "Following Stanley" from The Stanley Parable)
Outro
Comments[0]
---
Adding comments is not available at this time.