Tue, 23 December 2014
Battle Bards Episode 41: Post-Apocalyptic
It's the end of the world as we know it -- but it's the beginning of the music revolution as we hear it! In this episode, the Battle Bards don their best Mad Max costumes and tackle MMO music that comes straight from the many apocalypses that game designers have imagined. Surprising enough, it's not that bleak!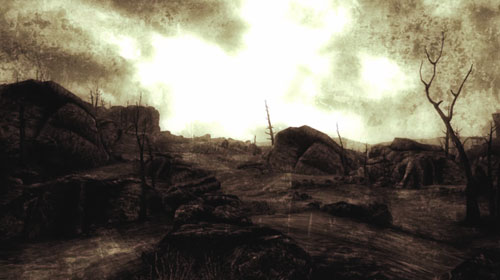 Episode 41 show notes

Intro (featuring "Trailer Music" from Myst Online and "Karakorum" from Auto Assault)
"Ninety-Niners" from Defiance
"The Traveler" from Destiny
"Renewal" from Fallen Earth
"The Survivors Trailer Music" from DayZ
"Blood King Commander" from Firefall
"Fallen Kings" from Asheron's Call 2
"Last Call" from Fallen Earth
Which track did we like the best?
Mail from Romeorites
Mail from Armagon
Outro
Comments[1]
---
Tue, 2 December 2014
Battle Bards Episode 40: WildStar Redux
While we did a Wildstar episode back in show #6, we felt as though we didn't do that soundtrack justice (not the least of which was the fact that we didn't have access to the full OST yet!). Now that the Bards have listened to almost 200 WildStar tracks, it's time to pull their favorites and discuss this wild, zany musical romp!

Episode 40 show notes

Intro (featuring "Main Theme" and "A Golden Field")
"The Weave"
"Protostar Theme"
"The Awakening"
"Bandits, Thieves, and Epic Loot"
"Smooth"
"This is Our Song"
"Genesis to Revelations"
Which one did we like best?
Mail from Shay
Outro ("BEER!")
Comments[1]
---