Tue, 3 March 2015
Battle Bards Episode 46: EverQuest II's Laura Karpman
It's been 10 incredible years since EverQuest II launched and players not only stepped into this version of Norrath but first heard the tunes of composer Laura Karpman. Join the Battle Bards for a special interview with Laura, who knows just so, so, so much more about music than the rest of us.
We also had several audio glitches in this cast, so bear with us!
Episode 46 show notes

Intro
Interview with composer Laura Karpman featuring the following EverQuest II tracks:
"Main Theme"
"Antonica"
"Commonlands"
"Freeport"
"Lavastorm"
"Tower of the Drafling"
"Isle of Refuge"
"Thundering Steppes"
"Qeynos"
"Nectulos"
"Nektropos Castle"
"Clefts of Rujark"
"Poet's Palace"
"Silent City"
Outro
Comments[0]
---
Tue, 17 February 2015
Battle Bards Episode 45: Rock on!
This week the Bards have invited long-time friend and listener Belghast to join them -- and to pick the topic for the show! Bel picked a fun and unusual theme: Rocking out with electric guitars. Do MMOs and rock mix? On this particular episode they do!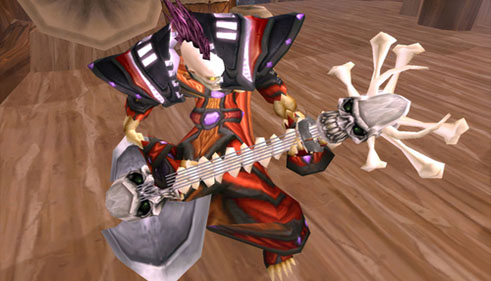 Episode 45 show notes

Intro (featuring "Blue Turns to Grey" from Tabula Rasa, "Battle on the Big Bridge Reborn" from FFXIV, and "Prologue" from Castlevania SOTN)
"Titan Battle Theme" from FFXIV
"Alonewolf" from Rusty Hearts
"Toko" from Granado Espada
"Character Select/Map Load" from Heroes of the Storm
"New Conglomerate Main Theme" from PlanetSide 2
"Malicia's Finale" from DDO
"Lucid Dreaming" from Aion
What track did we like the best?
Mail from Akiranon
Outro
Comments[2]
---
Tue, 3 February 2015
Battle Bards Episode 44: TERA
With Steff out of action for a few shows, Syp and Syl are left floating adrift in a sea of TERA tunes. This week the Battle Bards will be treading the waters of this high-fantasy MMO soundtrack, finding the best and most interesting picks to discuss. And then they drown. The end.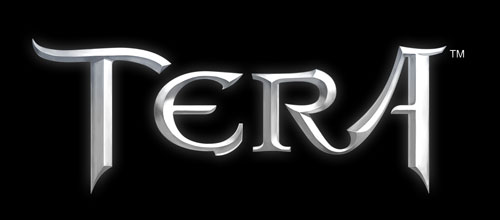 Episode 44 show notes

Intro (featuring "Awakening" and "Sailor's Horn")
"Godspeed"
"Elinu's Dance"
"Homecoming"
"Turnabout"
"Riversong"
"The Children of Karas"
"Sanctuary"
Which track did we like the best?
Mail By Armagon
Outro (featuring "TERA Nova")
Comments[0]
---
Tue, 20 January 2015
Battle Bards Episode 43: Picks for our co-hosts
This week is an... unusual episode for the Battle Bards, but a fun one nonetheless! The challenge was sent out for each of the bards to pick one song apiece for his or her co-hosts. Will they like them? What do these picks say about how the bards see each other? Will there be a throw-down before all is said and done? Find out!
Episode 43 show notes

Intro (featuring "Air Stream" from Myst Online, "Continuum Alpha" from Neocron, and "Honesty to Oneself" from Ultima Forever)
From Steff to Syp: "Shinies" from WildStar
From Syl to Steff: "Cheerful Festival" from Blade & Soul
From Syp to Steff: "Elven Dhalia" from RuneScape
From Steff to Syl: "Main Theme" from Monarch
From Syl to Syp: "A Pinch of Madness" from WildStar
From Syp to Syl: "Protector's Enclave" from Neverwinter
Were there any surprises?
Mail from Plato Aly
Outro ("What does the Lopp say?")
Comments[0]
---
Tue, 6 January 2015
Battle Bards Episode 42: RuneScape
Talk about a challenge! How do you pick a handful of tracks to represent a game that's been around for so long that it has over 1,000 pieces of original music in it? Fortunately, the Bards are up to the challenge as they tackle RuneScape, that free-to-play game that probably deserves more respect than it gets.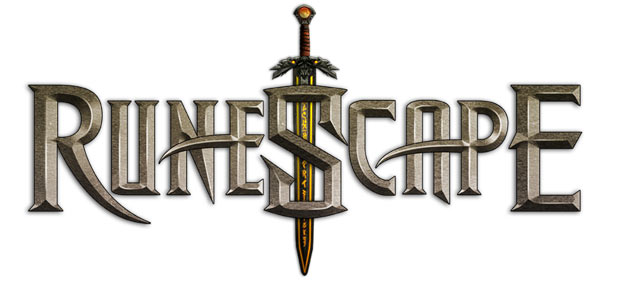 Episode 42 show notes

Intro (featuring "Theme B" and "Royale")
"Arise Hero"
"Dune"
"Breeze"
"The Reaper's House"
"Honky Tonk Medieval"
"Barking Mad"
"Supreme Champions"
What did we like?
Mail from Adrien
Mail from Thoroughmas (and the video link he mentioned)
Speakpipe from Scott
Outro
Comments[0]
---
Tue, 23 December 2014
Battle Bards Episode 41: Post-Apocalyptic
It's the end of the world as we know it -- but it's the beginning of the music revolution as we hear it! In this episode, the Battle Bards don their best Mad Max costumes and tackle MMO music that comes straight from the many apocalypses that game designers have imagined. Surprising enough, it's not that bleak!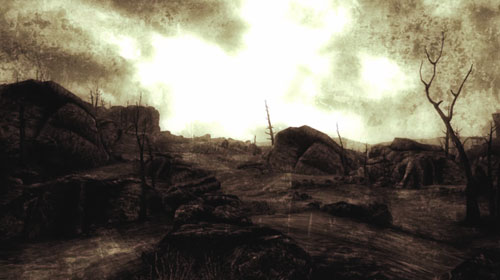 Episode 41 show notes

Intro (featuring "Trailer Music" from Myst Online and "Karakorum" from Auto Assault)
"Ninety-Niners" from Defiance
"The Traveler" from Destiny
"Renewal" from Fallen Earth
"The Survivors Trailer Music" from DayZ
"Blood King Commander" from Firefall
"Fallen Kings" from Asheron's Call 2
"Last Call" from Fallen Earth
Which track did we like the best?
Mail from Romeorites
Mail from Armagon
Outro
Comments[1]
---
Tue, 2 December 2014
Battle Bards Episode 40: WildStar Redux
While we did a Wildstar episode back in show #6, we felt as though we didn't do that soundtrack justice (not the least of which was the fact that we didn't have access to the full OST yet!). Now that the Bards have listened to almost 200 WildStar tracks, it's time to pull their favorites and discuss this wild, zany musical romp!

Episode 40 show notes

Intro (featuring "Main Theme" and "A Golden Field")
"The Weave"
"Protostar Theme"
"The Awakening"
"Bandits, Thieves, and Epic Loot"
"Smooth"
"This is Our Song"
"Genesis to Revelations"
Which one did we like best?
Mail from Shay
Outro ("BEER!")
Comments[1]
---
Tue, 18 November 2014
Battle Bards Episode 39: Jigs and shanties
It's going to be impossible to keep from tapping your toes during this week's show! The Battle Bards bust out all manner of lively jigs and shanties for the enjoyment of all, and even their past feuds are set aside to dosey-do in front of the tavern fireplace. We also tick off accordian players across the globe.
Episode 39 show notes

Intro (featuring "Caribbean Port" from Pirates of the Burning Sea and "Player Owned Ports Ahoy!" from RuneScape)
"Sea Shanty 2" from RuneScape
"Seaside" from Free Realms
"Cool Ranch Tavern Theme" from Pirate101
"Bash the Dragon" from Guild Wars 2
"Rum" from Monarch: Heroes of a New Age
"Tavernenlied" from Drakensang
"Pirate 3" from DDO
Which one did we like best?
Mail from Cindy
Outro ("A Tavern Far Away" from DDO)
Comments[1]
---
Tue, 4 November 2014
Battle Bards Episode 38: Elder Scrolls Online
The Elder Scrolls soundtracks have a legendary reputation in the video game community, but when you take Jeremy Soule (mostly) out of the mix, can the MMO score stand up to this legacy? The Battle Bards investigate in an exploration of this massive OST of one of the new MMOs of 2014.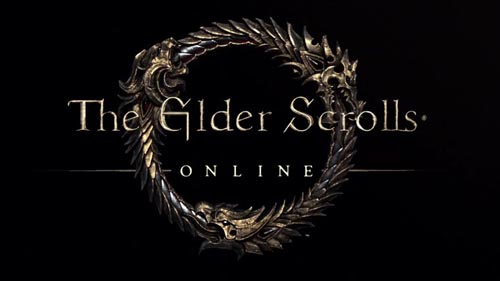 Episode 38 show notes

Intro (featuring "Winged Twilight" and "Moth, Butterfly, and Torchbug")
"Three Banners: Fanfare"
"For Blood, For Glory, For Honor"
"Weapons Drawn"
"The Towers Cast Long Shadows"
"Greenheart"
"Beauty of Dawn"
"Lute Emote"
Mail from Draculetta
Outro (featuring "Three Hearts as One")
Comments[1]
---
Tue, 21 October 2014
Battle Bards Episode 37: At the Market Fair
Pack your coin purse, for the Battle Bards are off to the market! In this episode, we'll examine music not only from MMO marketplaces, but tracks that inspire the feeling and atmosphere of bustling towns, harbors with ships being unloaded, and merchants selling exotic wares. It's so much happy and uplifting music that you'll forget to be an internet cynic for at least two days!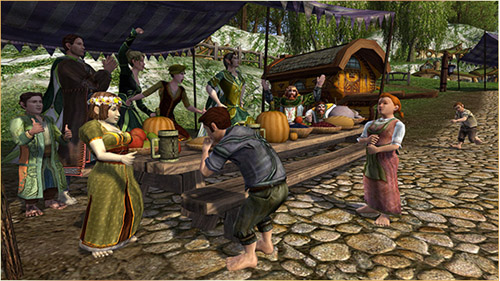 Episode 37 show notes

Intro (featuring "Nightfall Freedom Harbor" from Forsaken World and "Brownie Storehouse" from Vanguard)
"Selbina" from Final Fantasy XI
"The Town Market" from Elsword Online
"Inside the Marketplace Tent" from Dungeons and Dragons Online
"Town of Giran" from Lineage II
"Draynor Market" from RuneScape
"Free Market" from MapleStory
"Town of Morvan" from Vindictus
Which one did we like best?
Mail from Logun
Outro
Comments[1]
---