Wed, 28 February 2018
Battle Bards Episode 116: There be dragons
Mighty and majestic, scaly in hide and shrewd of mind, smoking with fury unabated... these are the Battle Bards! Also, dragons. Yes, in today's episode, the Bards tackle the soundtracks to one of the most iconic fantasy creatures of all time. So call over your good luck dragon and get your best Sean Connery voice on as we loot the musical hoard of these beasts.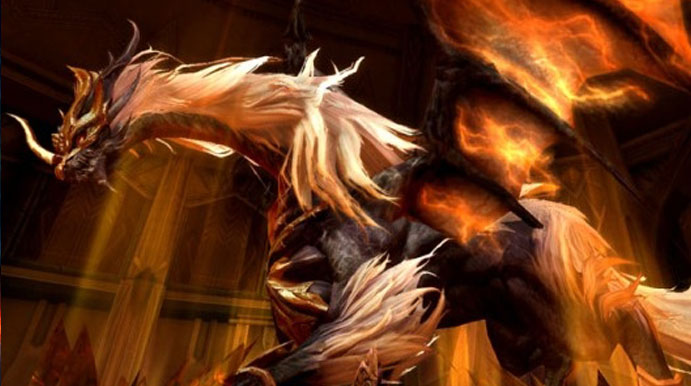 Episode 116 show notes

Intro (feat. "Bash the Dragons" from Guild Wars 2, "Shinryu's Theme" from Final Fantasy XIV, and "Drakonspire Depths" from Aion)
"Sindragosa" from World of Warcraft
"The Valley of Dragons" from SUN
"A White Dragon Fallen into the Earth" from Dragon's Dogma Online
"Mordremoth" from Guild Wars 2
"Dragon Considers" from The Secret World
"Spirit Island" from Istaria
"Tiamat's Requiem" from Aion
Which one did we like best?
Listener notes: Frazleytastic, Pandalulz, Jdub, Mylin1
Jukebox picks: "The Valley of the Blinding Mist" from The Vanishing of Ethan Carter, "Milton's Tower" from What Remains of Edith Finch, and "Ave Maria" from Hitman: Blood Money
Outro ("Here Be Dragons" from Guild Wars 2)
Comments[0]
---
Adding comments is not available at this time.